Bare Feet
May 25, 2015
It was time well spent.
You and I,
running across the rocks
on barefooted tip-toes,
splashing the crystal water
with our feet.
The rocks should have been hot
but the water broke over them,
Allowing relief.
We raced
And you always won
but as you raced ahead of me
you'd keep looking back
to see me smile;
to make sure I was there.
But one day,
you didn't look back.
And even if you had,
you wouldn't have found me.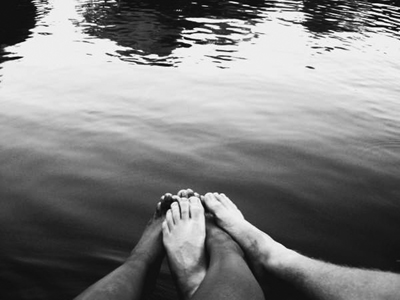 © Michelle W., Ada, MI