Confessional
May 25, 2015
I still look around every time I think I hear your voice and I don't know how to handle that.
I wrote a two-page poem about your eyes that made me hate myself.
I wrote a poem about you that made me feel like an idiot.
I wrote too many poems about you to keep track of.
I wrote a poem about you that I never shared or published.
I know something about you that could be earth-shattering, and I don't think you know what it is.
I don't think I've ever fully forgiven you for dumping all your baggage onto me over lunch that one time.
I never gave you a true apology, and now I wish I had.
I worry about you, more than you think, even though I know you've always been stronger than me.
I think I may have loved you.
I wish I hadn't burned so many bridges when I was younger.
I think I may have blamed you because you were an easy scapegoat.
We both know I used to enjoy terrorizing you. I acted terribly and inexcusably. I wish I could do something to make it hurt less, but we both know it's been too late for that for years.
I couldn't stand you because I saw so much of myself in you and that terrified me.
I may have used you, but you did the same to me.
You mean a lot more to me than anyone else ever has, but I don't know how to say that without making things weird between us.
I found you all kinds of attractive until I got to know you better.
I left your pool party early because I discovered how much I hated you and all your friends.
I know I'm annoying you, but I need someone to talk to and no one else will listen.
I wasn't listening.
I was bitter toward you because you had everything I wanted.
I hated you for a while, but only for a while.
I don't think I've fully forgiven you for skipping out on me that one time.
I fear I acted toward you in spite.
Your words, for a while, had the power to shatter me.
I never knew why I hated you, I just did.
My biggest regret is never acting on the crush I had on you.
I've modeled characters after you. (And you, and you, and you.)
I saw you at a convenience store that one time but pretended like I didn't because I had too much to say to you.
I used to want to be like you.
If you communicated with me, everything would be okay between us.
I saw us drifting apart and tried to do something about it, but it didn't work and I felt incredibly stupid for thinking it would.
I never said goodbye because I cared too much.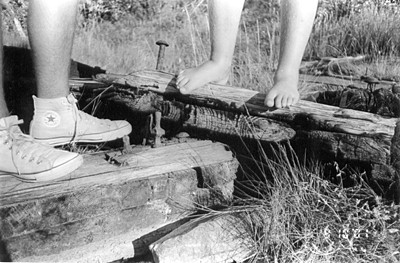 © Sarah R., Marblehead, MA