Thoughts During an Anxiety Attack
MAG
May 19, 2015
The humming of artificial lights.
The clamminess of palms.
A panicky silence.
The inevitability of death after life.
The uncertainty of life after death.
The brilliance of adolescents deemed too often as childish utterances.
An inexplicable desire to listen to Brahms.
An inexorable urge to play Brahms.
An inability to name anything composed by Brahms.
A worn paperback novel.
A practiced smile.
A tilting room.
A heavy hand.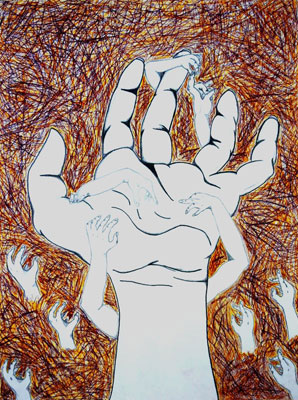 © Ariana R., New Orleans, LA