Three Small Flowers
May 14, 2015
They are the only ones who quietly dance. I am the only one who sees them. Three small flowers with delicate petals and gentle leaves open, like mine. Three who belong here and remain. Three beautiful blessings growing from the dark, cold ground. From where I stand, I can see them, but most just pass and don't appreciate the small gift of beauty.
Their grace is secret. They hide their strength beneath the soil. They stretch up and dig down and grasp the untouched earth between their petite roots and reach towards the sky with their gentle petals and complete these tasks with grace. This is how they dance.
Yet most question their reason for dancing, they'd all fade like memories of the past, each with their laughter and sorrow consuming the others. Dance, dance, dance they whisper as I watch. They sway.
When I am too sad or too worn down to keep dancing, when I am a delicate blossom against so many weeds, then it is when I look at the flowers. When there is nobody left to sway. Three who danced despite the strangers. Three who dance and do not forget to dance. Three whose only reason is to sway and sway.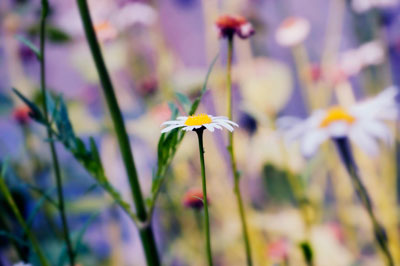 © Madalyn W., Holliston, MA