Special
May 2, 2015
God made us special
I think about that as I sit here listening to musics at 3 in the morning, thinking about you, my special counterpart. So I self-solved my problem.
God made us special
The gravity of that statement is actually more than you think, it's an admission that we're in this on the same level, and for most that alone is a difficulty tough to bare.
God made us special
And coming from someone who doesn't believe in being super religious, I'm inclined to feel my teeth sink into the words that try to escape my mouth, but it's true…
Could you do me a favor, hold my hand the way you do, sending the chills down my spine to activate my shy like a computer program. Fingers incapacitated by each other, we must stay in the hold for longer than the bus ride home, longer than the cellphone conversation, but I don't think it's meant to be. Though your hands be warm and your spirit hot, our mix of temperatures is surely to overheat us both.
My friends call you poisonous, for, when away from you, I'm reckless. A drunken fool as if I had a constant draught of wine. But no, I'm in agony, my soul is gone. What's a boy without his spirit and a girl without her confusion? So tread lightly in the areas of the things you don't understand.
Poems for a poet, in other words, a natural balance of order in the chaotic structures of the cerebellum, I'm sure we can manage it from here, baby.
Mood change, allow me to re-adjust….
Fangs that sink into your body aren't meant to hurt you, simply meant to comply with the needs of the one that sank them, but the half compliments that are thrown at you from her and her, you don't have to take those, I'm your man, right? And they don't have love, right? So why exactly are you struggling with the turmoil that they placed on your heart?
You are the sunshine of my life, don't let my sun die out because of a few over-zealous teenagers with their insults to you.
You know better than that, love.
Be like Mayweather and fight it (XD classic), and when you do, I hope you realize that it's the best and only way. I am your soldier, and you're my cause to fight, so when I say "I love you" remember that the battalion is at your command.
Speak to me, I need to hear your voice, need to feel your body and embrace your soul. You're with me, and that's a good choice, for though beautiful, a world in snow is just as cold.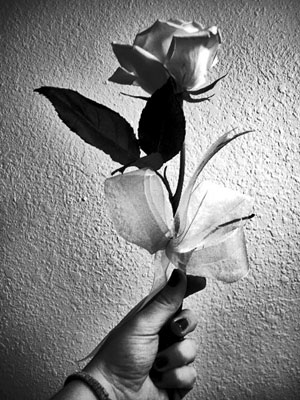 © Lauren R., Edmond, OK