Food for Thought
April 25, 2015
Click, car doors shutting,
People's high-pitched laughter.
Your day starts brightening up,
Like a sunny summer's breeze.
Embracing those you love, squeezing tightly,
Rubbing tense backs gently.
Sweet, fresh strawberries give an aromatic presence,
Causing happy faces all around.
Sad features are unacceptable.
Cheering up is our specialty.
When salty, wet drops slide down,
It's time to cause side; splitting, silly, smiling faces.
Come in with a bad day,
Leaving, holding your cramping stomach giggling.
As volunteers stop to listen,
Customers thank us for lending an ear.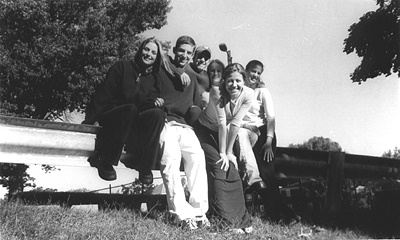 © Carolyn C., Marblehead, MA