It's Just How She Is
April 23, 2015
It's just how she is
She sits with her friend;
Laughs, smiles, fooling everyone.
No one knows who she really is,
They just see who she pretends to be.
They see the scars on her arms and wrists,
But just like her they pretend she is over it.
She has learned new ways to deal with things.
Popping pills and drinking just to fade away.
She is the perfect actor around everyone,
Only when she is alone does she really let go.
Her false smile falls away,
And her perfected act crumbles away.
The light in her eyes that everyone sees
Is replaced by a dull echoing,
That's hard to escape.
This is who she really is
The shell of a girl,
Fighting to stay afloat.
While fooling everyone.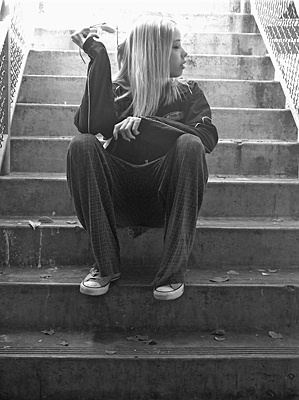 © James M, Walnut Creek, CA