Facing Fear
April 19, 2015
Some say they're afraid of the dark,
But that's really a lie.
They're just afraid of what's in it,
Though they don't know why.
Some people don't like heights or anything tall.
Because they're afraid they'll tip out of the sky.
They don't want to get hurt by the fall,
But what if they can fly?
Too many people let their fears hold them back,
But what many fail to see,
Is that their fears are often what they lack.
The girl afraid of the dark,
She never saw the stars.
The girl afraid of heights,
She never got to fly.
The boy afraid of getting a broken heart
Never got to love and love until he fell apart.
The boy afraid of showing others what he loved to do,
He kept his beautiful talent to himself and sang the blues.
We can't let our fears hold us back,
That's what life taught me.
It's in our fears that we'll find what we lack,
And by facing them we are set free.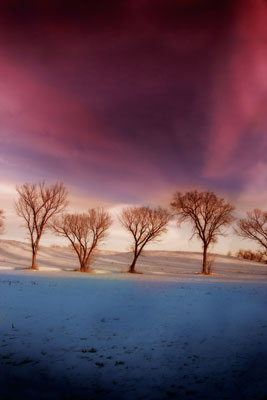 © Elizabeth H., San Bernardino, CA