Streaks of Light Upon Murky Water
April 19, 2015
The branches of the cloven pine have died.
Their corpses stand sharp and gnarled
Against the nourishing Sun.
Their dead roots seep deep into the Earth,
Their endless tendrils were once greed incarnate
For minerals hidden under the dark and ancient soil,
Untouched by mankind.
Pools of mud take the place
Of where the saplings once grew.
Unable to join the ranks of the Ocean,
That surrounds this island of spirits.
It keeps sanctuary for insects.
How it despises the footprints
That harbors its waters.
Dead leaves trickle down to the forest floor.
Sun rays spill through,
Exposing that even the mystic air
Carries dust.
Streaks of light upon the murky water,
Ever so delicate,
Create ripples on its surface.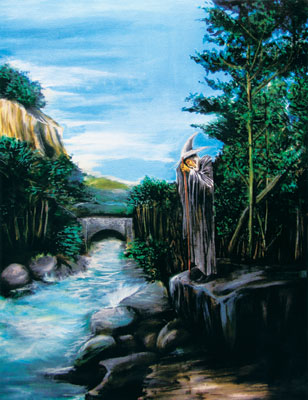 © Mick G., Bellevue, NE