My Brother
April 9, 2015
He's younger than me - friskier, bolder;
We're as different as the earth and the sky
In all ways - yet he seems happier
Probably because he's a chilld?
Maybe so - but I know he's more than that
I know I can kill for him
He can do the same for me
As he's someone I've got to love
He does brighten up a dull, bleak day
After all he's my brother..
And I question my worth day and night....
In many ways - I think I don't deserve him
But with that bitter thought, there is always
A better one, a sweeter one - that reminds me
That its impossible for me to live without him
I've cried when he's in pain and sadness - I admit it
I've felt mirth at all his gains
I may not show it - but I want the best for him
Bad luck touch me first rather than him
For of course, I want him to be the happiest....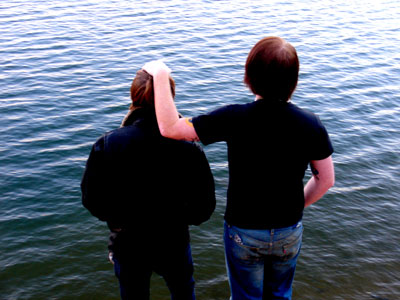 © Michelle B., Blairsville, GA