separate spaces
March 31, 2015
If another glass vase breaks, what do I do? If she yells one more time, what do I do? She doesn't realize what I'm saying, does she?
No, I love her, I just need time. I need time to myself, love isn't working the way I had intended it. So what, she says, am I just gonna skirt out like a hit and run? That's not what I meant, she's pressing me and she knows it. Playing with my emotions? Arguing still?
But, baby, I've already made up My mind, so what do you intend to do to change it?
I place my hand on the back of her head and lean her close so that I can give her a kiss. It lands on her cheek as she turns away from me. I back off,  she wants to play hardball so let her.
Igrab my things and walk away, knowing I'll miss her more than she'll miss me. But I can't leave yet, not without one last feel of whatever we called what we had.
I turn back to her, but this time I don't wait for a reaction. I lean into her and kiss her, I don't care how she reacts. It was a better reaction than I would've seen. She places her arms around my neck.
Why am I leaving? I have forgotten, lost in her love, but I know I have to go.
We let go, I hug her, walk out the door and go exploring.
It's time to we part ways
time we find separate spaces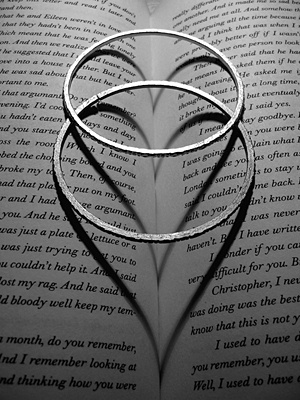 © Julia K., Old Tappan, NJ