I still have time
March 27, 2015
7:00 AM,
My ancient stove told me as it
conjures up hot cakes,
the only thing I will consume until
noon. I have time.
7:10 AM,
The hands of the white covered clock
haven't been reset since 1973;
I'll leave in 5.
9:15 AM,
Two hours ahead, four minutes
behind, waiting at this red light takes forever, but
I can still make it.
8:19 AM,
Late to school, no makeup,
the sun ray circled hands lied.
Time is inevitable, and
frankly, is never the same more
than once.
When hands lie more than the ones
who hurt you most,
be careful.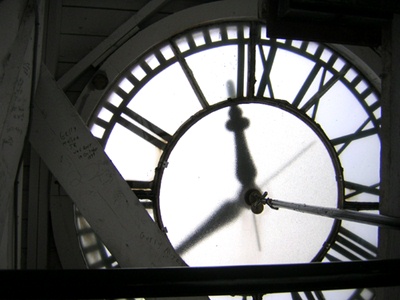 © Tatyana Z., Norwood, MA