Skinny
March 22, 2015
Once upon a time there was a girl,
whos heart was broken,
whos mind was hurt.
She did not eat,it hurt her soul.
In her skin there was these marks,
marks of a past and marks of a home,
a home of hate, a home of cold.
Disguised with laughs,
and disguised with smiles.
No one knows, nobody heard.
Everyone was silent,
she wept quietly.
It was absurd.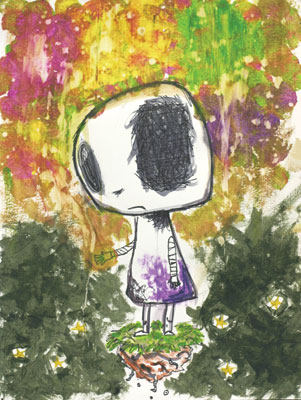 © Ashley W., Port Charlotte, FL