Letter to my dog
March 11, 2015
you've been barring your bones
in the stones in the driveway
while you chase the mail man,
the boy on the bicycle
the kids who play hopscotch out back,
every moving thing that catches your
ocean blue eyes.

strangers better be warned to
never put their hand out to you
as innocence turns into a flaming demon
captured in your growl.
the old man
throws baseballs and
tennis balls into the
backyard for you to play with
and i know, it makes me wonder too
has he taken his
daily medications today?
and i'm sorry for spraying water on you
for laughing at your fear having a heart attack.
for laughing when you hide
under the bed when i vacuum my room.
no one has ever known what we've been through
together, that you've kissed my wrists
after they were kissed by a metal blade.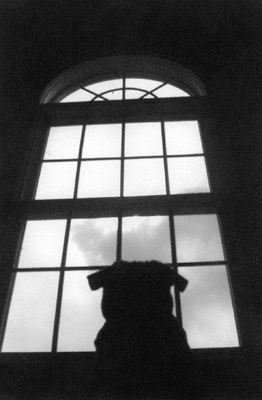 © Joe F., Milford, CT