I am From Ink Smudges
March 9, 2015
I am from ink smudges,
from Mead Composition notebooks and ballpoint pens.
I am from day-long, tea-accompanied reads
(Black, flowing, the words
looked like strands of hair on the paper.)
I am from pine and spruce trees
whose long-gone limbs
now fill up my treasured notebook.
I'm from writer's block and bedside journals,
from Ray Bradbury and Virginia Woolf.
I'm from visionaries, daydreamers,
and the occasional nutball.
I'm from inspired moments
where I pull out my pocket notebook
on the crowded subway and scribble away.
I'm from, "The pen is mightier than the sword,"
and "Drafts are our friends."
I'm from writing to leave a mark on the world,
creating something totally and uniquely mine.
From a community of writers and creative thinkers,
reading others' work and finding myself in theirs
while they do the same for mine.
I'm from writing to separate myself from the world at times,
only to find the world feeds my writing like a gold mine.
I am from writing to make sense of it all.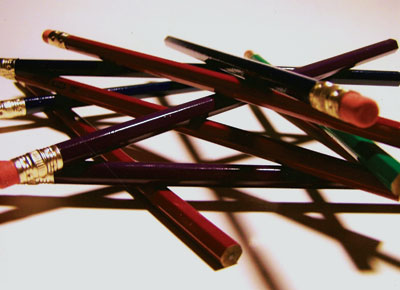 © Nicholas K., Weldon Spring, MO