The Night
March 1, 2015
The Sun, sorrowfully bows behind the mountains,
Behold! The Stars arise above the horizon,
Silence drapes The Earth, like a hushed lullaby,
In the ears of the newly born.
A shadowy light is cast as,
Night's ghostly army reigns in stillness.
And she slowly unfolds her dark wings,
To embrace her throne's presence.
Pitiful, The Night is,
As she wonders about pains The Day holds.
And she wraps her loving arms around our soul,
She lets us dream about the most beautiful.
But although she sheds her mercy,
And eases our every sorrow,
She exhibits great mysteries,
Upon her sombre throne.
The young are stressed and worn out,
The Day, but only, exhausts them.
But Night, she places her palm on them, ever so gently,
That all their fears, forgotten.
The gentle night breeze blows in through the windows,
Through which the wistful old peer out,
Remembering the days when they were young,
As Night comforts their sorrows.
This time is when the haste of the day,
Is banished from the hearts of the young.
This time is when the silence is heard,
And the goodness of dreams is savoured.
This time is when the pain is erased,
And relief conquers all minds at rest.
This time is when the Dark Angels rain upon you,
Slumber is hailed upon Earth,
And it seems like it's Eternal...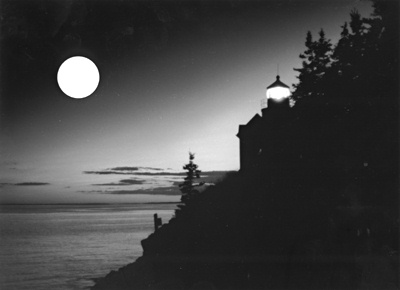 © Steve S., Marblehead, MA