Flow of Consciousness
March 3, 2015
Drink.
Feel.
Taste.
See.
Hear.
Old fuel
Layered
Ever varying
Maybe
Sip
Taste
The golden liquid
Intently
Must think
Play a magazine
The smell was secret
Wipe your mug
Laughing
Slurp the skinny latte
Though write me
Because I miss you
My head is pounding
I can't think straight
My head is spinning
I can't function
I see fuzzy
I can't see straight
I feel nothing
I can't see anything
I hear nothing
I taste nothing
I see nothing
I am nothing.
You left me like this.
Drink
Taste.
See.
Hear.
Become one of them
So they can't hurt you anymore.
Drink.
Taste.
Hear.
Feel.
See.
Become them.
No more hurting.
Not for me.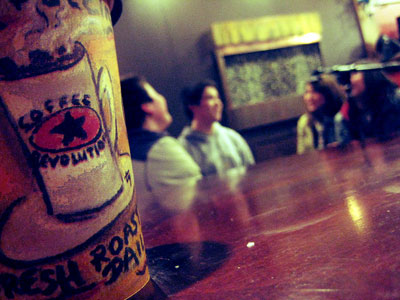 © Seita O., Palatine, IL