Her "About a girl"
February 14, 2015
As she
strode along
leaving me
in the treacherous
embankments of my,
my existence,
swaying
effortlessly in her,
diaphanous, sheer top,
whicy seemed to
portray our relationship
what we
once had.
Yet do you know?
Do you know how much I loved you?
What you meant to me?
A year has passed since,
we've truly spoken
textes gone, quick smirks dissipated
conversations halted,
encompassing what we had,
almost as if it never happened.
Yet now,
with our
communication absent
reaching towards the trenches
of wonder,
I ask,
do you remember me?
Or has my existence, our love, our relationship,
emaciated in the wind...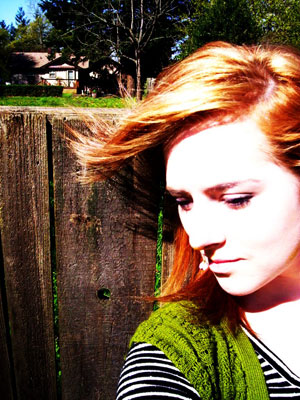 © Anna K., Portland, OR