My Boyfriend
January 28, 2015
My boyfriend flits with a lot of different people.
I don't get jealous though,
I'm not allowed.
But I do feel sorry for those other people.
You see,
He isn't exactly the type of guy you bring home.
I don't want my family meeting him.
They wouldn't approve.
They might tell me to flat out leave him.
But I can't!
I'm trapped in him.
When I say, "I'm trapped",
I mean I cannot leave him.
Don't start telling me how I have a choice,
I have already tried too many times to leave.
I didn't want to get involved with him in the first place.
He used to date a few of my friends,
So I knew what he was like.
But he's one of those guys that you're just drawn to,
You know?
He flirted with me a little and eventually we were a thing.
He still dates my friends so I don't talk to them so much…
Sometimes he's really nice though…
He likes to cuddle with me when I first wake up.
Makes it hard for me to get out of bed.
He helped me get on that diet!
You know the one I'm talking about:
The Bulimic Diet.
It's the one where you stop eating.
And when you do eat,
You throw up.
He's always there to hold my hair for me.

But other days,
He's mad.
On those days he…hurts me?
No, not physically;
I can do that myself.
He hurts me mentally,
Emotionally.
He pushes me around and makes me feel small.
You wouldn't be able to see the bruises that he leaves, though.
I put make up on them.
The one that works the best are the bright eyes and wide smile.
I've noticed a lot of people wearing them.
When I do go home,
My parents' marvel at how I look.
"Wow! You look so beautiful!"
"Did you do something with your hair?"
"Did you lose some weight?"
And for that time,
I am actually happy…
But then he shows up again.
My boyfriend, Depression,
He likes to flirt a lot!
And he likes to get his way.
And I wish I could leave him,
But his grip on me is too, too, tight.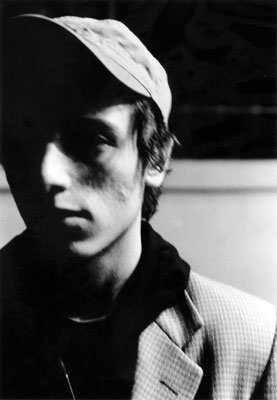 © Ariel L., New York, NY