Untitled
November 30, 2014
When I was young
Grandmother gave me
A flickering flame
And told me
To be grateful
For the light,
I told her I could make fire
From the passion and love
Within me
A flame that burned so bright
With dripping layers
Of orange and white and blue,
Dripping layers
Of warmth,
She married me to a blacksmith
And warned
That only tamed fire is good
Limitless love and passion
Cannot light a candle steady
Cannot warm a house
Cannot cook a meal
Without turning everything to ash.
One day
I met a man of wits
A man of parlor tricks
Who huffed fire
And let out smoke filled illusions
I ran away with him and together we became
The Amazing Magician and his Assistant
The things we performed
The crowds we wowed
Every clap formed a chain
That bound me too him
With every breath he took
My flints of passion and love
Ignited cold damp flames
I became an illusion
Of smoke
Preserved for parlor tricks.

When the bonds that bind broke
Shattered pieces were left behind
I found myself reaching through darkness
To find half a heart
As I walked through the black
A smile caressed me
And teased my heart full
Passion and love
Shined so brightly once again
It was almost painful
And when we got too close together
My contour in his
To make a lover's embrace
Our fingertips burned to ash
Hearts heavy from love
We parted ways
Our untamed fires
Keeping us apart
But from the ashes left
I mold memories
Of Happiness.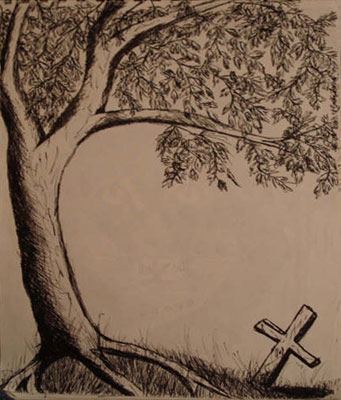 © Courtney K., Bethel Park, PA