The Road to Anywhere
November 24, 2014
One day, we'll keep driving forward,
And we'll take the road to anywhere.
We'll travel the world,
And I'll stick my head out the window
Like my dog always does.
I'll hear a symphony of horns
As we pass through the city.
I'll have the aroma of the ocean
Fill up my nose, and give me a feeling of pure happiness.
We'll see miles and miles of nothing,
And it will be beautiful.
When we stop in the artic
I'll reach down and touch the snow,
And go back to my days of building snowmen.
But for now,
We'll sit here and watch tv,
And it will be just as magnificent
Because I'm with you.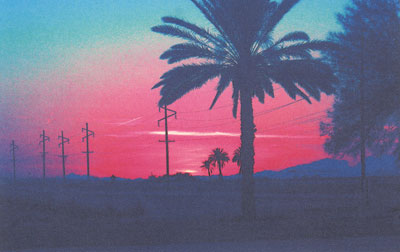 © Arenda R., Palo Verde, AZ