Redistancing
MAG
November 6, 2014
California, this is my stop.
July nineteenth, two-thousand fourteen,
four forty-two ante meridiem.
One hundred and ninety four
dollars left over on my debit card.
Two hours of sleep,
a six-hour good-bye,
a six-hour flight home.
Leaving hurts.
I hear church bells.
Everything feels like
a funeral.
Engines whir in the distance.
I feel ill:
something terminal.
I remember Broadway and Clifton,
sallow sidewalks and uneven asphalt
beneath cobblestone tones of sunset
below a jungle canopy in Suburbia.
We stood on the curb forever.
It felt like the center of all existence,
and as we watched it revolve around us,
I felt important.
I remember Her expression
the first time
She saw me.
She exploded out of the backseat.
She was a lake of gasoline,
I was a matchbook, and our
combustion was the conception of some
gorgeous, mismatched universe.
The fifteen months
I'd spent waiting
suddenly felt as warm
as Her embrace.
I was emotional.
She was immaculate.
I fell asleep as
the train stuttered by
Mount Diablo,
a monument to
my arrival.
She lay with me in
Her bed.
I fell asleep again, and
could have died
happily.
My last will and testament:
California, thank you.
You gave me Texas and Florida,
you gave me Iowa and Virginia,
you gave me New Jersey and Nevada,
you gave me Maine and Minnesota,
you gave me California and New York.
You gave me states like a box of crayons.
Our rooms were draped
in colors
every night.
I stayed in Room 18,
the floor littered with
poem drafts and undeveloped film,
with New Jersey,
and shared a suite
with Texas, and
California
would entangle
Herself
in my bed sheets
whenever
She visited.
I was sick with
Her colors.
I hoped the butterflies
She planted in my belly
would flutter out in the
involuntary, forceful
expulsion of colors
that followed
Her kiss.
Once I counted the miles
between Us on
Her skin
with my fingertips.
We left love notes
in the air of the
Embarcadero.
We cluttered the sea
with stunted breaths
We took between
kisses, counting down
to my estimated time of
departure.
Departure means certain death.
I'm lost in thoughts of two nights ago.
We stood on Broadway and Clifton,
tears pouring like raindrops,
tears melting through my cheeks
like acid, and God, did I,
do I
hurt.
Her tears decorated the sidewalk,
She lit cement fissures with
Her colors
like fireworks that
We did not go out to see
on the Fourth of July. As
She sobbed into my chest,
I felt as though
Our gorgeous, mismatched universe
collapsed.
I gave Her my blanket,
stitched together
pale blues,
from which We could
breathe each other in.
Her colors
spilled from
Her eyes
and sank
into the threads.
I kissed Her
good-bye,
and She departed
with Our blanket.
She was hysterical.
I cried colors for hours.
I think Room 18 is
empty now.
Poems revised one hundred times,
finished;
photographs developed,
hung to display.
I'm thinking
about anything
but boarding my flight.
I want to remember
the good things
and forget my
boarding pass.
I can still feel
Her lips
against mine.
I write to
California.
You made a month feel like a year,
and a year feel like it was
not enough
time.
You made me feel at home
in a crayon box.
You made me feel
important.
You let me feel Her love
in person.
California,
I love you.
California,
I hate you.
California,
this is my stop.
California,
leaving hurts.
California,
I felt important.
California,
She was immaculate.
California,
She didn't want to leave.
California,
She was hysterical.
California,
I held Her.
California,
You feel like home.
But I live somewhere else.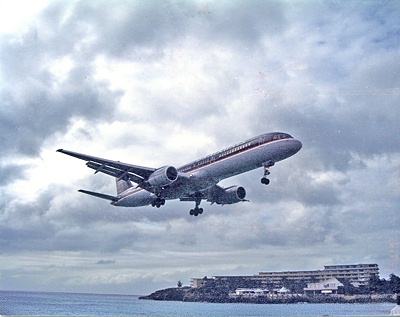 © Keith K., Milford, CT