Cigarettes
October 31, 2014
She no longer smells the same.
Somewhere in between heartbreak and desperation,
She ran of cigarettes.
The quiet kisses of menthol Camels was replaced
By the mixture of whatever brand she could bum off the passing students.
The smoker's bench became her home.
She baptized it in tears, calls it son.
Says it is only family that will ever hear her cry.
The only one that will ever understand.
And as I wait, pressed against the door frame,
Searching for any part of the girl I loved…
I come up empty handed,
Heart aching as I realize she gone.
Her make-up is too dark now, trying to cover the evidence of her sleepless nights,
Her hair is loose, falling in uncombed strips across her hallow eyes.
Her hands shake.
And when I reach out my own to steady hers,
She pulls away.
Back into the shell of mourning that she has become accustomed to.
A place where, not even I can find her.
So I let her go,
Knowing that some days even love comes across as pity,
I let the door close,
My hand still extended as if to comfort.
But she's no longer there.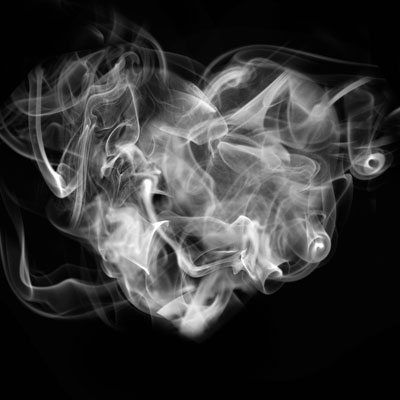 © Olivia E., Alto, MI