Barbie
October 25, 2014
The anatomy of perfection.
The plastic conception of beauty,
right in the palm of your hands.
Golden blonde beauty queen,
poised, flawless, and eager to
conquer the world
in her four inch heels.
But much too bubblegum for reality.
Muscle definition like no other,
faultless porcelain skin,
eyes like iridescent diamonds,
and gleaming white teeth.
Still,
I wonder what would happen
if I sliced into that perfect torso of hers.
Would there be a perfect plastic heart
beating inside of it, too?
Or just a vacant cavity,
occupied by nothing.
Nothing at all.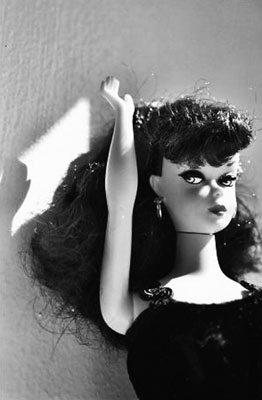 © Carolyn K., White Plains, NY