Home at One Thirty Four
October 21, 2014

Home is where the heart is,
That's what my Mom always told me.
When I was young I thought she meant that in actuality.
I expected to find my beating heart somewhere,
Just laying there on the street.
As a I matured, I knew what she really meant.
I found my heart where its always been,
Home at number one thirty four on that busy street.
An oak tree stands tall in front of it.
And the door is painted bright red.
The house was once for two families
Later just became one,
But more space doesn't replace grandparents
Forgetting is easier said then done.
Especially when Nana was my greatest friend.
My rooms still the extension, isolated from the rest,
But that doesn't stop Mom and Dad
From finding their way in.
They just want what's best.
There's still a liquor store across the street.
Sometimes my dad has the urge for a drink,
it's a recovering alcoholic's ironic story.
There's still exactly twenty six stairs on your way up.
So watch your step on the way down
Because you might trip over the stories, and memories,
and maybe my heart laying on the ground.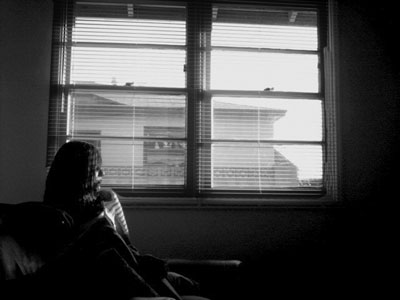 © Roxana R., Tustin, CA