the ghostly walls
September 23, 2014
I hand her a
folded piece of
loose leaf with
pain etched
on the inside.
With the scribbles
of ink stretching down
the wounded page,
it feels as if my
teeth have been
pulled with each
question that
in slow motion
jumps from her lips.
She raises the sharp, black 
glasses to her eyes
as she scans the paper,
holding it with
sober hands.
The suffering is
not a contest or a race
there is no prize if I win
Its no lottery.
my name was
picked like the
next number for
the Thursday night bingo.
She says anti psychotics,
mood regulation.
In addition to
the highest
dosage of sertraline
I read the side
effects like im
studying for a math exam.
Risperdal.
May cause drowsiness
dizziness.
May cause weight gain. 
May make you nervous, anxious.
Insomnia,
headaches,
may cause abdominal pain, and hyperactivity.
She hands me the prescription
and the bleached walls
scream before me as I exit the room in the fog of emptiness that separates me from reality.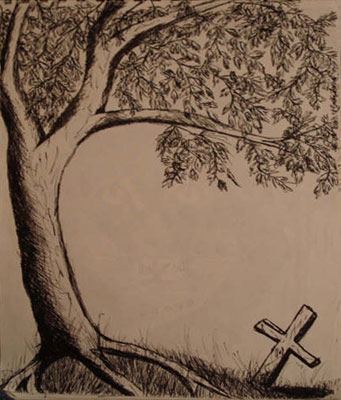 © Courtney K., Bethel Park, PA