The Love of This World
MAG
All the good in me unlaced I pull what I own across the floor,
books devoured to the spine, impressions the knees of my jeans
have made of kneeling, my ghosts of ghosts, the saint who is namesake.

I lay it out. A turtle can lay one hundred
thirty-seven eggs in the hollows of trash-filled beaches
and pray her young into the foam

and I know how she judges her almost-gone
with the shell's first clean fracture, and how much she holds
when she owns nothing and watches it race away.

I line it up for you, lay it down, armfuls, fistfuls,
incalculable catalogues of rinsed fingerprints
released, as they are back-breaking, as this convex shell

is enough, as the body becomes the loudest resonating
home where I deadlock roomfuls of possessions,
where my valuables belong so unbearably to me

that they are not mine. And because I want to float
I lay them down, the swatches of fabric, the memories of places
I swore I had owned so wholly I felt them through to the relics,

laid down, the hopes I hold for the ones I'd kill to own
who swim between combs of aimless currents,
of whom I am no owner, of what I am no mother

I lay them out for you. And as the sea holds
each embryo to the memory of one
original shell, I am unforgivably enamored

with the ownership of all.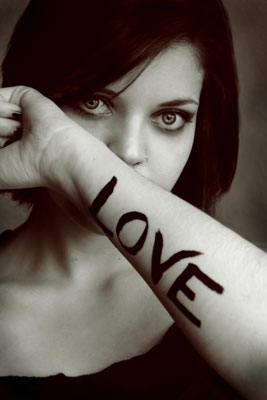 © Michelle B., Blairsville, GA