Just Passing Through
MAG
August 31, 2014
There's a pebble in my throat,
Weeds growing in my belly,
And little birds bickering in my chest.
Burning tears leak heavily from my eyes,
Stick to my skin
Like a stain.
The pencil is dull,
And my fingers are fog,
Unable to trace the thoughts in my mind.
Flickering like old hospital light bulbs.
"I'm tired,"
Like firewood,
Yet I lurk in the chimney and tell the flames to devour me
And twist the fibers,
Fill my creases with ashes.
I linger the hollow darkness of the chimney.
There's a deep hole in my heart,
As if a bullet passed right through it.
It spun through the muscle filaments,
Cool and sharp.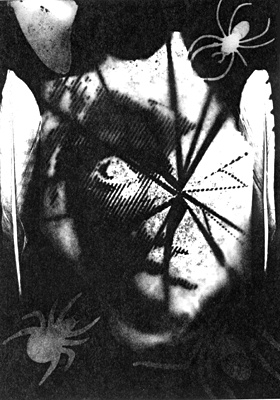 © Lindsey V., Aberdeen, SD