teardrops
August 19, 2014
In the corners of the naked eyes,
desperation is pain
screaming in teardrops.

Stranded body
bent over backwards


like a doll hanging by thin strings

movements are not her own
actions pause
and repeat and repeat.



This is the skipping record

the mouth is a sun leaking red rage,
rose carpets of arms and legs.
Unforgiving to the sea of



aguish she climbs into
the stained bed sheets
a velvet of words
a movement of arms which she dreams
of a woman
a friend in need that sees such pain
but does not know that
she is the only reason I have not
taken my final leave.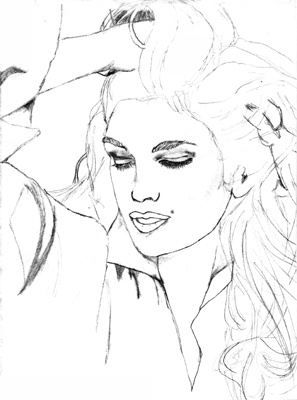 © Victor V., Strathmore, CA