Why am I NOT HAPPY
August 20, 2014
I'm slowly sinking,
My eyes are shutting
Nah, I ain't sleeping,
I'm just Day-Dreaming.
The depression's settled in, sadly,
The darkness is taking over, badly,
I've even forgotten what it's like to be happy.
The depression keeps fucking with my head.
I'm just laying here in my bed,
Thinking, why SO MUCH DREAD.
Why this... SELF HATRED?
When did I stop being happy,
And start putting on a facade,
When I'm with THEM?
I just don't understand,
Why am I not happy?
What I want is to be happy again,
I want the depression to go away,
Because there's no gain
When wallowing in pain.
But I don't know how...
For now,
I guess I'll just hide behind books and school.
And hope it all gets better soon.
I'll do what I do best,
Fake Smiles & Perfect Lies.
:) I'm Fine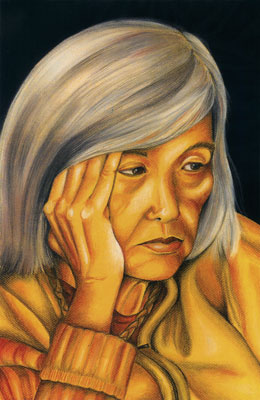 © Kaitlin C., Forest Hills, NY