When death came knocking
July 5, 2014
I'll only shake my head
And give Death the finger

Death came knocking
Again but this time
Death took my
Dearest friend with him

I cruse and shout
Back at death but
He does not bring her
Back

Death came again
But this time
I was
Ready for death to come
Knocking again

I sat in my chair waiting
With my head bowed
With my arms crossed

My long hair hung lose
Around my face
In my hand lay
a gothic cross

I looked up
And death stood
Before me

Waiting
I lean back into my
Chair for the last time

Then I got up and faced
Death
Death looked at me
And I looked back
His bone hand
Extended and open
Waiting

I looked around and walk
Over to the small bed in the

Connor of the room
And kissed the small head
On the pillows

And laid
A letter and two rings
On the small bed side table

And joined death again
But this time as equals
And as old friends
I nodded and death took me.

Two Goth teens
Two Goth people walk down thee
Street. Heading to a building

When they're seen by these
Christen group of teens.

"Get them!"
The group of christens

Chased them down
into
A dark alley way to a
Dead in.

"Kill the Goths"
The christens first attack the girl
Then they attacked

The boy
They kick and punched
Him and
the girl couldn't

Do anything because
She was hurt badly

"Crack,"
The boys head made a crack
And the group left them
In the dark alley way all lone.
The girl slowly made her
Way to the boy's body.

She got herself in
The dead boy's arms
She cried and screamed

No one came to help her
In the alley way
She laid in his arms

She thought
Who could take him away
From her like that in this
Way.

She lay there
Until someone
Tried to remove her from
His dead arms
She screamed
Bite and
Scratched at the hands
But they did not let go.

She was dragged off
And dragged away,
But she ever forgot

What happened to him
And to her.

She never forgive,
Because she never
Forgot.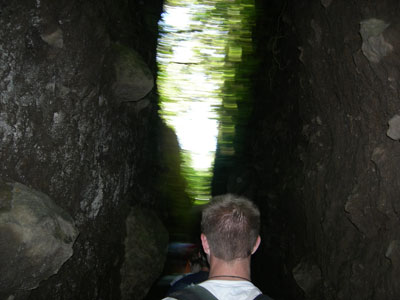 © Erin T., Clinton, MD