Time Travel
June 28, 2014
I.
remove yourself I say
strip away your moments from your
hours from your years
until you are nothing
but a rib cage of stardust laced
with iron
and every second of your existence
lays stretched before you
like your reflections in the dressing
room mirrors,
so infinite you're afraid to touch the
glass
for fear of permeating it.

II.
find the copy of you when you
were eleven years old,
all scared and unsure and
unhappened.
take that copy of yourself,
with her metal teeth and false
confidence and chipped toenails,
and tell her
it's going to be okay.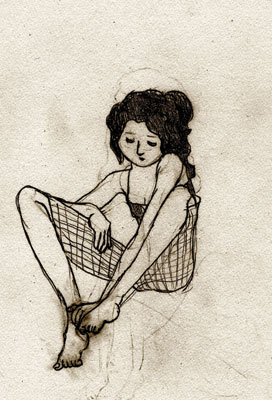 © Samantha W., Albany, NY