index
MAG
June 24, 2014
The pages have been written ill-tempered
ink smudges and coffee stains
blend into the rough, aged page edges
the pen still must bleed
outwards to the violet-skinned paper, voicing
the silence hidden behind those
dispatching words.
The cover has been lying in the ashes,
the dust,
the smoke of cigarettes.
The pages
ripped and torn like the tear in my
favorite fitting jeans
the odd and even numbers parade and utter the
outright disturbances of those fracturing hands
all the remains,
an index of nothing.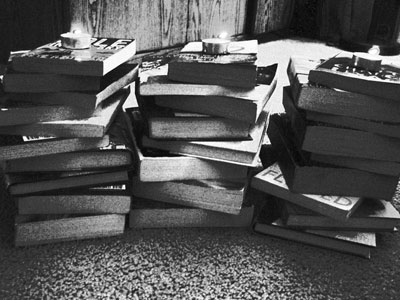 © Alexis R., Clarkdale, AZ