If I Were a Song
June 10, 2014
If I were a song,
I would display
your exquisite soul of
love and modesty,
wisdom and calmness,
concealing hatred and vanity,
ignorance and resentment
for the world to see.

If I were a song,
I'd calm your beating heart,
anxious like an
ocean in the storm,
pause your blistering life,
push all your worries aside,
and take you down memory lane
for three minutes and 15 seconds.

If I were a song,
I would close my eyes
and lay with you,
forgetting about the world,
what we're told,
what we're sold,
and seek help of the peering light
to look into your journey,
intimidating by struggle and pain,
comforting by the laughter and ecstasy.

If I were a song,
I'd lead you into the
beauty of everything I see
and scream
"The world isn't as half
as bad as they paint it to be"
till you believe
each word my lips formed.

If I were a song,
I would make you believe
in love right from the start,
make you forget
all lost hopes,
gather your broken dreams
like the pieces of shattered glass,
take your hand,
pull you down,
and drown you in love.

If I were a song,
I'd make you love yourself,
not for vanity,
for sanity,
for poise,
for the power that comes from within.
I would burn your list
of flaws
and replace it with
your imperfect perfections.

If I were a song
I would guide you home
during the storm,
answer your
unspoken questions,
and reach out when no
one is to be seen.
If only,
I were a song.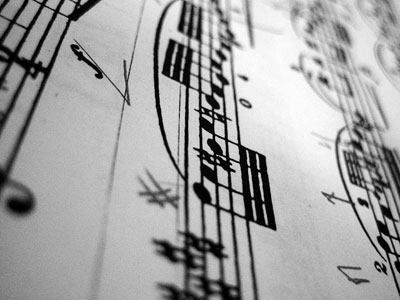 © Kimberly C., Houston, TX