I Know Nothing
May 25, 2014
Dear world,
I know
I've been guilty of
arrogance, excessive pride,
of taxing my soul and others
beyond capacity,
of chasing a distant goal
that ultimately is worth nothing.

I wasted almost six years
pursuing vengeance, trying to win back
what I felt was stolen
from me.
And only then I realized
I never owned it, that I
was only lucky enough
to be graced by its presence
for few years,
longer than for most.

I once walked into every room,
every house, every hall, every realm
expecting some—
could I say it?
Dream,
almost.
And after searching for so long
I no longer know what I was
searching for.

But I only found
selfishness,
the epitome of kindness,
that people cannot really
know anything outside themselves.

And afterwards
I realized
that I am nothing, that I have
nothing, nothing special,
because no one has anything.
The world destroyed me,
just like it destroyed itself,
if it was worth anything
in the first place.

I know
I've been guilty of
taking it all.
But I know nothing.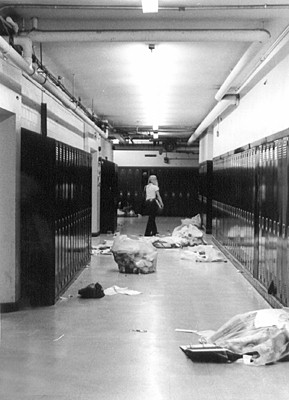 © Halsey S., Marblehead, MA