Savior
May 9, 2014
I bleed to stop her
from sobbing, so loudly it hurts her ears,
muffled by pillows and clenched fists.
She grips me between cold fingers,
pushing me against the callous on her right ring
finger.
I understand her, I reply to her with her own words,
giving her the comfort that she
so desperately needs, but finds
nowhere not even within herself.
I am the knife the fights towards her heart
to break it free.
I release her from herself.
I am mightier than her heartbreak. She holds me
carelessly but I am her savior.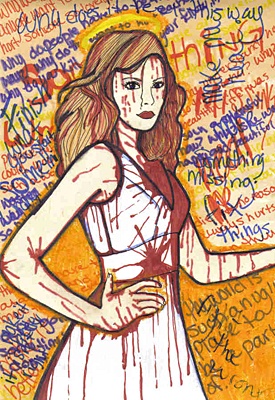 © Sara D., Aiken, SC