Before I Die
May 4, 2014
A bucket of ice cold fear pours down on me,
My blood chills and boils at the same time,
I shiver with the force of a tornado,
My stomach churns making butter in my stomach,
Drops of sweat burn my face with fire,
My feet are lead bricks not letting me move.

My eyes watch the shadows dance in the distance,
Sounds of my past fill my ears,
A clamp is put on my brain and screams fill it,
Energy drains out of me giving the shadows strength.

A single angel stands in the midst of devils.

The shadows come closer and circle me,
They grin with wild delight,
Glaring at me with blood red eyes,
The shadows close in on me,
Surrounding me with guilt.

A coffin of darkness encases me.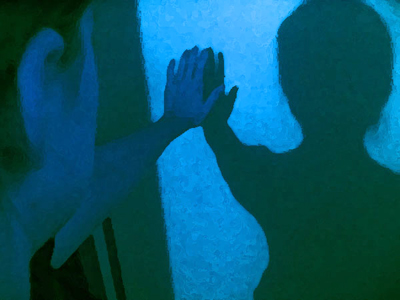 © Katie C., Libertyville, IA