Time.
April 30, 2014
When confined at school
Minutes feel like hours
hours like days
and days like months
Time drags on.

A classroom full of friends
surrounded by good memories
Months feel like days
days like hours
and hours like minutes.
When tarrying with friends
Time flies by.

Kindergarteners
eager to learn
eager to go to class.
Time is in hyper speed.

Eighth graders, seniors
eager to grow up
eager to leave.
Time is slowed to a figurative stop.

For those about to leave
it feels as though the day will never come.
Freedom and idleness
just out of reach.
For those wanting to learn
it feels as though lessons will never stop for them to learn it.
Wisdom and knowledge
just out of reach.

Time drags on
but
time flies by.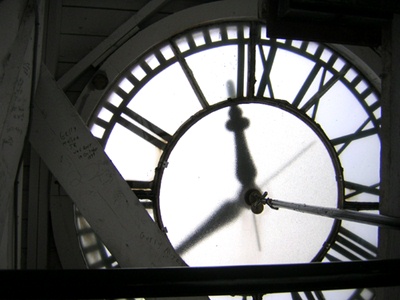 © Tatyana Z., Norwood, MA