Monday, February 24, 2014 6:03 am
May 3, 2014
People wonder why I was even attracted to him.

"He's not even that cute," they say.

But they don't see him the way I do.

The way his thick black hair curls every which way.

The way his glasses lightly hit my face as he kissed me.

The way his huge hands felt around my small ones.

The bony elbows and smooth skin on his arms.

The softness of his face in my palm.

That beautiful mouth that felt so wonderful breathing into mine.

His curving eyelashes that were so long they swept his glasses when he blinked.

And finally those blue, blue eyes the color of the sky. When they looked into my plain brown ones, I knew that nothing bad could ever happen.

That I was loved.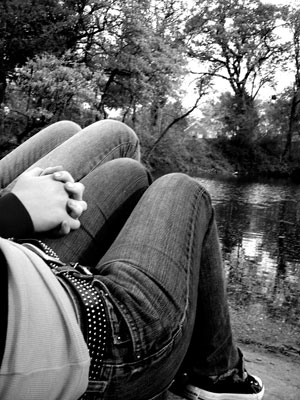 © Lauren R., Edmond, OK