From Here I See
May 1, 2014
From here I see a red buoy,
bobbing over the steep drop
of the ocean floor.
The strap from your goggles
pulls your hair from your ponytail.
A strand of seaweed slithers across my thigh
like a flickering tongue of a snake.
Screeching louder than the distant seagulls,
we splash further from shore.

You glide your hand
with scarlet painted nails
over the rippling waves.
The sand yanks our feet
as a wave towers over us.
The water crashes
as we tumble back to the shore.
Crawling away from the undertow,
we fall where the ocean meets the sand.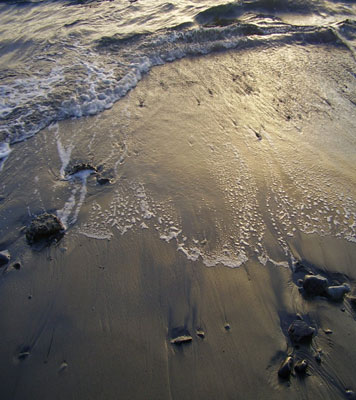 © Tori W., Victoria, BC, Canada