A look in the mirror
April 28, 2014
I look in the mirror; I see my reflection and gaze at the boy that I see. He looks like he's been through a lot in his time on earth, yet he can't be more than twenty years young. The boy in the mirror beckons to him saying "come inside see the world from my eyes," I skim the image, skeptical of shattered glass. But I protrude and enter this world of reverse psychology, so beautiful and utterly mystifying. Trailing the sights that yearn to be seen and the alluring aromas of flowers, meanwhile a tempest is spotted in the distance. She is beautiful; beauty in her cold skin… like steel.

The boy wonders further, his heart thumping in his chest. Like a siren's song, he was driven to a pair of mirrors facing one another; out in both directions each with a thousand little Julias. "Breath taking," he pondered. The boy leaned in closer, "Katoptris…looking glass?" They stare at me, the reflections that I see, euphoric temptations, yet the unnerving sight bestowed upon my vision of the beautiful tempest who's nature is calm on the eye, as she discards her bolts.

Nymphs of the looking glass, swimming in the waters of the true being of man, giggling as they see my reflection, and my weariness. Then, I realized a tugging in my chest, a splitting shock. Katoptris grabs my attention once more to show a boy looking at me with his deep hazel eyes, now expressing its hidden colors. The reflection grasps his chest and bestows his fallen heart. I run, I run back the way I came, to find a river and a coin washed ashore. Iris gives me a message; I've been in a deep trance, in the other world. "No… no I cannot be dreaming," the boy panicked. He finds the entrance and jumps in, to awake facing his mirror. "It was all a dream, I knew it," he uttered. He observed himself, only to realize that the battered boy in the mirror was he. "Come visit us again," the reflection, announced. He said with a squeamish smile; we are very glad to have you.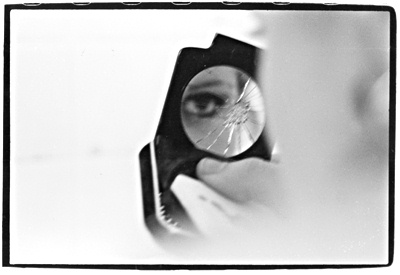 © Heather W., No., Brunswick, NJ