An Open Letter
March 16, 2014
Let me start off by saying
I am proud of who I am I am proud to be me and I have never wanted to be anyone else
At least that's how it used to be
because for the first time last night, if only for a moment, I wanted to be anyone but myself

I was doing a little research for history and I stumbled across an article from 1892 and the headline caught my eye. 15 year old girl, lynched.
See you hear the stories and learn for yourself about the harsh reality of racism and hate and you say that's so sad but life goes on and the past is the past but that night it got personal because all I could think as my eyes flew across the page was how she must have felt as they dragged her away kicking and ignoring her screams and her pleas and the little children's tears as they passed by her body on their way to church Sunday morning.
That night it got personal because a hundred years earlier and it could've been me.

I wish I was there to hold her hand and sing away her fear and I wish I was there to cover the children's eyes and I wish I was there to pray to a God who surely wouldn't leave a mother to cry on her own with her daughter's lifeless body hanging above her.
That night as I read the the tale that girl became me and I felt her sadness and anger and that night I was so afraid and I wanted nothing other than to claw my way out of body skin and not be me because that night that girl was me and that girl couldn't be saved.

It never even said her name.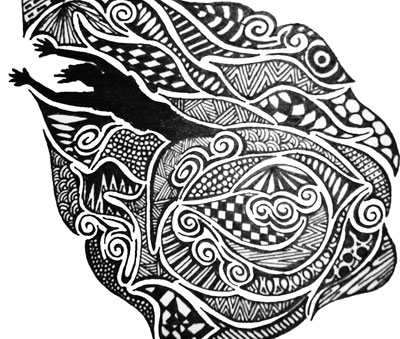 © Caroline B., Haworth, NJ