Doubt
March 2, 2014
One day a man came up to me,
He said his name was Doubt.
He began to follow hurriedly,
Just followed me about.
"Do you really believe in God,
Whom you cant even see with your eyes?
Don't you admit that's extremely odd,
Why would you believe those lies?"
So I turned around and looked at him, looked him straight in the eye,
"Do you believe in love?" Said I.
"Why of course!" He said with much surprise.
"Yet you have not seen it with your eyes!"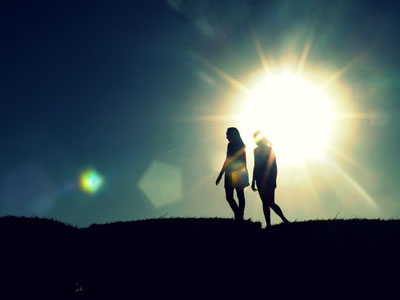 © Alexzandria R., Salem, OR