Blended Family Risotto: Serves 5
March 3, 2014
Ingredients

1 ½ tblsp of Kraemers
1 ½ tblsp of Nelsons
3 cups of new furniture, pictures and couches (all leather)
1 cup ADD
1 ½ cups of clinical depression
2/3 cup expensive shampoo
4 to 5 cups of teeth-marked tongues, preferably bleeding
1 pound obnoxious dinner parties
10 ounces clenched fists, white knuckled, or 1 ½ cups shattered fresh glass
1 tblsp frozen lake water (2 winters)
A trip to Florida and freshly bruised eye sockets
2 tblsp freshly empty seats
1/3 cup of visits
½ cup tight smiles, plus extra for Thanksgiving
3 tblsp of silence, plus extra for Christmas

Directions

Heat the Kraemers and Nelsons together until they chemically separate over four summers. Add in the furniture and set aside the big, lived-in armchair in order to fade properly. Add the ADD and clinical depression and mix together until the electric bill isn't paid and there is vomit on the deck. Add the expensive shampoo and let it bubble over the shower curtain, check in occasionally until you can see the cracked tiles on the floor. Add the teeth-marked tongues, 2 cringes at a time, gnawing almost constantly and not waiting until the marks heal to add some more. The process should take two to fifty years.

Meanwhile, scatter the dinner parties on the calendar and discard cribbage and Stratego night. Blanch in Grey Goose vodka until the dishes don't get done, about 4 ½ to 5 martinis. Drain and rinse in soapy water to remove tacky lipstick stains (if using fresh glass instead of fists, add them to the Goose and drain them in the backyard).

When the pot has been cooking for three years, drain the parties and add them in with the clenched fists, lake water, a few mornings in Florida, and one bruised eye socket. Continue cooking and adding those now scarred tongues and beat them almost constantly, until the clinical depression is treated but still firm.

Whisk the empty seats and visits together in a small cabin until they are stoic and permanent. When the risotto is done, turn off the heat and stir in the dissolved visits and chairs plus the tight smiles and silence. Set aside. Take off the heat and wait. Wait for the numbed burn after 4 ½ years. Sprinkle with the wedding in Florida every day and a scarred eye socket in every picture and serve scalding hot with an extra dollop of thin lips and more silence. Enjoy.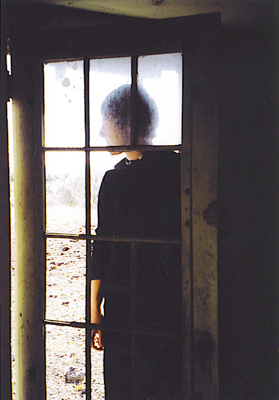 © Lindsay S., Billings, MT