A Conversation with God
February 3, 2014
Why'd you take him away before I could get to know him fully?

The holder of my hand, the wiper of my tears.

The kisser of my wounds, my father of so few years.

Why didn't you let him stay? Do you just like being a bully?

How dare you let the sun shine today when my heart is broken?

The wind is blowing softly, with not a raindrop in sight.

The birds are singing happily, while my world is cast in eternal night.

Did you not listen to a single prayer I'd spoken?

You never listen to me! This is why I'm upset!

Ten years later and now I'm nineteen.

Was his favourite colour red or orange or green?

Please, whatever you do, don't let me forget!

I feel so helpless, I just want to cry.

The sound of his voice, the smell of his cologne.

The warmth of his hugs made me never feel alone.

He's been gone longer than I knew him, so why do I feel so sad?

Maybe it's because everyone around me still has a dad.

I've tried to replace him, but no one comes up to par.

It's all because you went and took him away so far.

Now all I can do is sit and write this poem

And hope that one day I'll be lucky enough to show 'im.

You could have at least let me say a proper goodbye.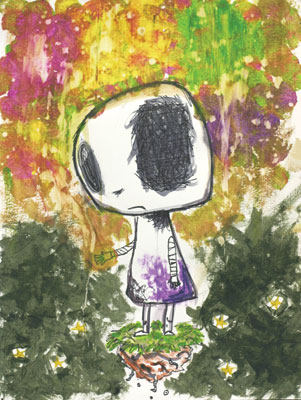 © Ashley W., Port Charlotte, FL