Headache
January 1, 2014
What's the difference between a headache from a migraine?
I'm crumpling over from so much pain.
Like a thousand hammers pounding the back of my head
Making me wish I was dead.

Seems like every day I'm crying out in pain.
Feels like all my crying is done in vain.
Someone is pounding a hole, trying to get out
So much pain, it hurts to shout

Crumpled on the ground, it hurts to move
Like a horse ran me over with its hooves
A woodpecker mistook me for a tree
But it's drilling out from inside of me

A grizzly bear, trapped in the depths of my mind
A way out is what its trying to find
And it's angry and sacred for being in there
The pain it's causing me, it just doesn't care

My head hurts so much right now
Everything seems to be bringing me down.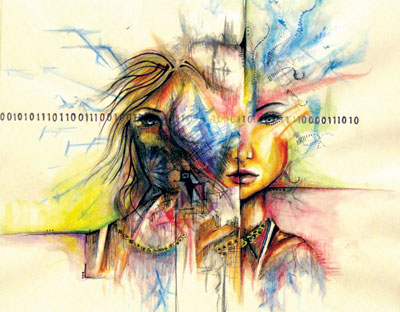 © Melissa W., Fayetteville, GA