A Life Taken By Hate
December 12, 2013
With A Gunshot, he fell.
The sound rang through the halls reaching to nothing but an empty house
He falls to the floor, gasping in the final breath he had and... he's gone.

Ambulance rush trying to save something already lost. The blood's gone from his body, none left to drip from the scar of death permanently burned into his temple.

He lays in his casket peacefully... too peacefully. Makeup covering every piece of visible skin so no one can see the damage done that night. Sounds of crying fill the church piercing the sad silence

At the burial, a lonely graveyard, a crow sits alone showing it's darting red eyes. The casket lower into the dark cold ground. You can stiil hear the sobs of the mother as it fills the air with extreme tension. Then the first pile of cold dry dirt thrown in.

Then the second.

Then the casket is no longer visible.

Now a lone angel... happy and free. Halo of gold and wings of diamonds. He can live without fear. Without regret. Without pain. Without hate...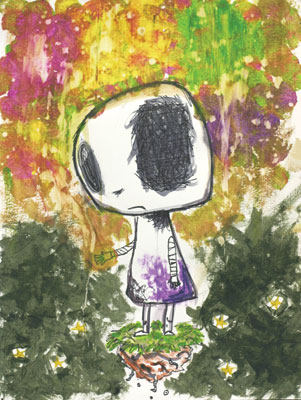 © Ashley W., Port Charlotte, FL