She Said...
December 12, 2013
She said one day,
a blind man will save me,
everyone just shook their heads,
she said,
one day, I'll risk my life to save you,
people replied,
yeah right.
She said,
i'll travel, and be famous,
people laughed at her,
she said,
stop it!
or you'll be sorry,
they just hooted and holered,
mocking her and saying,
or what?
she said,
One day I will be the emperor's wife,
and then you'll all be sorry.
they laughed and jeered,
picked on her, and made fun of her.
She said one thing in reply,
you'll be sorry.

many years later,
they were imprisoned,
some waiting to be hung,
some waiting for beheadment,
and all she said was,
I told you all you'd be sorry,
i told you,
I would be the emperor's wife.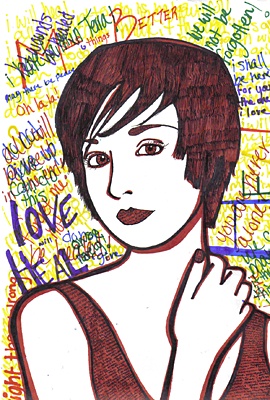 © Sara D., Aiken, SC