Staring Scale
November 24, 2013
The scale stares at her.
The numbers seem too large
For the small plastic face,
As if a man is standing before her,
With glasses magnifying his
Beady eyes that are brown like
Chocolate.
She can think of nothing but
Her stomach,
Empty of food,
But full of hate.
She is not a number.
She does not understand why this
Skinny concept is so important.
She just wants to eat the rolls
From the bread box downstairs
So that her full mouth
Can match her body.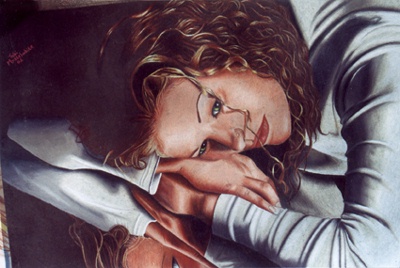 © Tabitha M., Kannapolis, NC