Alphabet Soup
November 23, 2013
I dedicate the A out there to anyone
Who has ever been angry
B, to all of those who have been betrayed
By someone they
C, cared about.
How could anyone care?
The D is for all of the doubt in your
E, eyes. The eyes that so easily
Fake.
I dedicate the F to all of your facades
And the people who just don't quite
G, get it. Will anyone ever get it?
Will they ever get your screams?
How can they not
H, hear you?
I, is it really that hard? Are you really that mute?
These people have to be…
J, joking right? This is all just one big
Joke.
K is for Karma
The never-ending cycle of people who like to
L, Laugh. We like to laugh at others in dismay
And then eventually the laughter is aimed our way.
M, miracles
We wish for them when luck and laughter run out.
N, Necessity. The bare minimum of what we need
No longer surviving on hope or faith because none of that is
O, opaque. It's not sound, not sturdy, its all just transparent
Much like all of the
P, People. All of the people I have been around. They are all
Just so predictable.
Q, quiet. The quiet is for when all of those things run out, or maybe
The quiet is just were all of those things come in. They all come
R, rushing. This life is all just one big race. We all want to finish everything first
Yet, we usually just die in the process.
S, Secrets. The secret to living life, is knowing we are all dying.
And no matter how fast you rush to win, rush to live, all you're doing is heading
Straight to death, it's all just a matter of
T, time. Tick, tick, tick. We try to process and organize our time,
But we fail to understand that life is
U, unpredictable. We cannot control it.
And our want for that control, is our biggest
V, vice. Our vices, no matter how bad they are, make us feel alive
And because of that we give up our
W, will. Our will to live without the vices that consume us.
But instead we fall victim to the same things everyday, almost as if each day has been
X, Xeroxed. We have made copies of each day for the rest of our lives, but
Y, you. You have the power to change it and should before you have
Z, zero. Zero time left.

And as I raise my spoon from the broth,
A tear slides down my cheek,
Because I know that all I have in this moment is
NOW.
Forget about the anger and betrayal, I need to focus on those
Who care about me and stop doubting acts of kindness,
I need to open up my eyes and ears and see and hear what truly goes on.
Forget about everyone who fakes their way through.
I personally need to drop my own façade and show this world who I truly am.
I finally GET IT.
I can finally hear the little voice inside me
The voice that knows I have always understood.
It isn't that hard at all. This isn't just some joke!
My life turns out how I want it too, whether I rely on the powers of Karma,
Whether I choose to laugh and be happy and whether I decide to put my faith in miracles
I get out of this life what I put into it.
That knowledge is a pure necessity and I can never let it slip from my life.
If I do, then my life is no longer mine.
That knowledge, its opaque, its strong and sturdy,
And its something people cant take from you.
People cannot steal away from you the things that make you happiest.
You must just quiet the harsh negativities of them
And allow yourself to live. Quiet their harsh words, not your own understanding of life
Never let them quiet that small voice in your head
Always let that voice live strong.
Slow down, stop rushing. Take Your Time. Because this life is too short
Understand the secrets embedded within humanity, the secret of choice.
Understand and apply. Analyze and open your mind.
You have enough time for that. This life is short, but there will always be
An unlimited amount of time
For thinking.
The results, they may surprise and shock you.
Everything is unpredictable, but this unsure ness can be exciting.
It can even ignite parts of you that you never knew existed.
Parts of you that even your vices cant ignite.
Will yourself to learn, push yourself to understand and throw out
That damned Xerox machine. Because from here on out,
All of your days will be nothing short of original
Because there is zero time for anything else!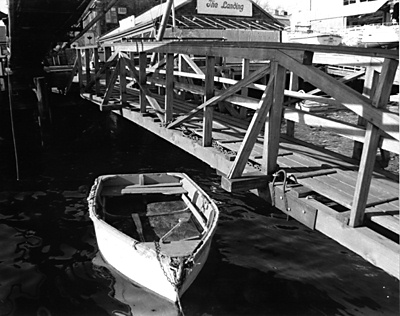 © Megan S., Marblehead, MA